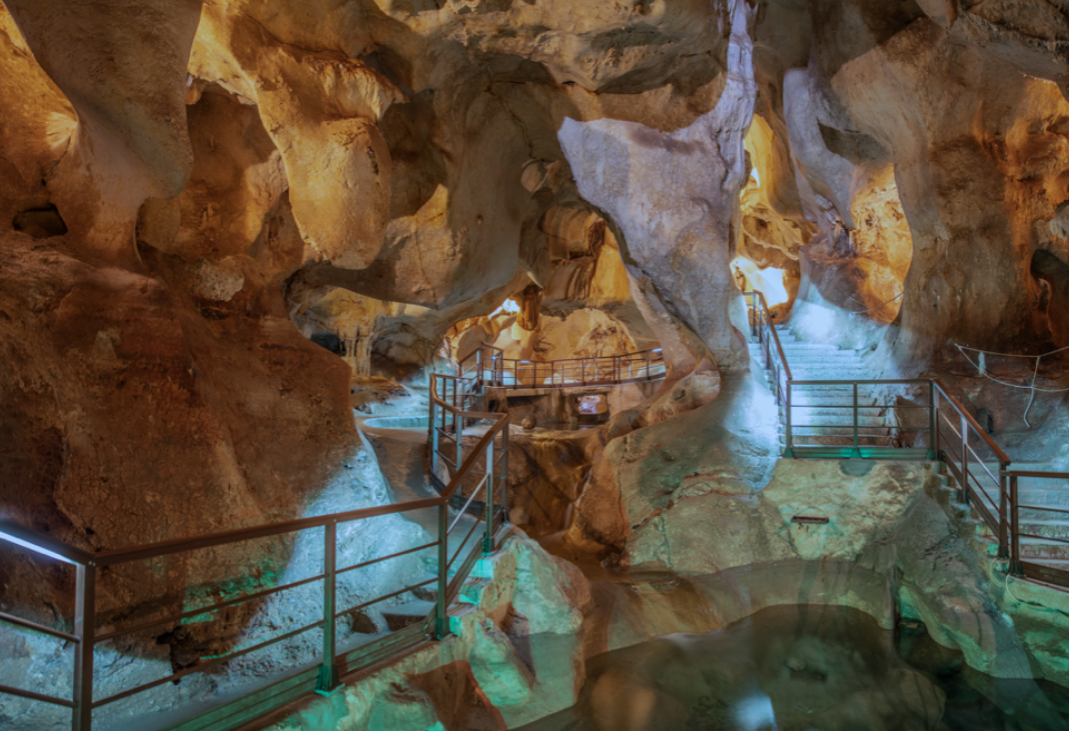 TREASURE CAVES, A SCENARIO FROM ANOTHER PLANET
Fay Hotels Group offers you the chance to discover new places. Locations located in the Rincón de la Victoria and that represent an exciting and enriching getaway to your days of stay at our Victoria Beach hotel.
CUEVAS DEL TESORO, JEWEL OF THE CORNER OF LA VICTORIA
Located a few kilometers from our Fay Victoria Beach hotel and just 10 km from the capital of Malaga, the Cuevas del Tesoro have become one of the main landmarks in Rincón de la Victoria.
Halfway between La Cala del Moral and Rincón de la Victoria, this cave is a must-see for visitors and locals who want to spend an exciting day in the company of friends and the youngest members of the family.
The Cuevas del Tesoro are located in the "El Cantal" area, a geological element that exists in the area and that refers to the cliffs of our town that have existed since the Jurassic era.
A LOCATION WITH A PRECIOUS TREASURE
There are many myths and stories that focus on the existence of a treasure in the Cuevas del Tesoro, and this natural monument has always been surrounded by magical stories, paranormal phenomena that have kept the personality and unique character of the cave alive. .
Among all of them, stands out the legend that attributes to the location being the owner of an important treasure as a result of the flight of 5 Moorish kings who, escaping from different conflicts in their lands, decided to head towards our coasts with precious luggage (loaded with coins and riches).
Although the attribution of the arrival of the mythical treasure has also been the responsibility of Tasufin Ibn Ali and that has not done more than fuel for centuries the arrival, and at the same time the desire, of intrepid discoverers of fortunes to seize said treasure without taking into account account the damage caused to the environment.
ANTONIO DE LA NARI, A LIFE DEDICATED TO THE CAVE
Antonio de la Nari, a native of Switzerland, responsible for the discoverer of the Cueva del Tesoro on May 14, 1847, was the person who dedicated his entire life to opening galleries and who for about three decades spent his life looking for the treasure of the "five Moorish kings". Hence, the name "Cueva del Suizo" has been maintained for years.
MORE INFORMATION
www.turismoenrincon.es/cueva-del-tesoro/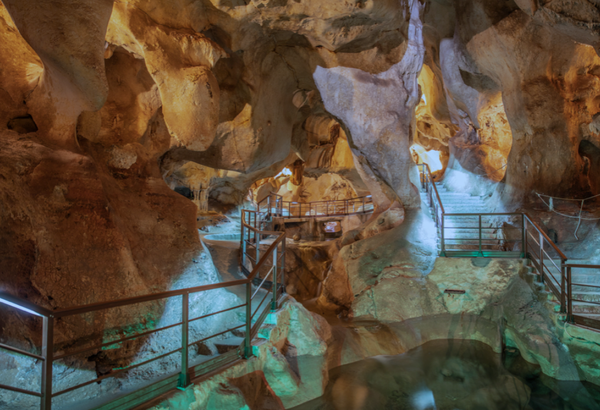 Source of the photo: Ayto. Rincón de la Victoria
Read more